Truth-telling, politics, current affairs, and protest - covered by First Nations people.
We all know what's driving inequality in this country. It's what we do with that knowledge that counts. That's why TalkBlack shares the stories that matter, and gives you meaningful ways to take action.
Learn more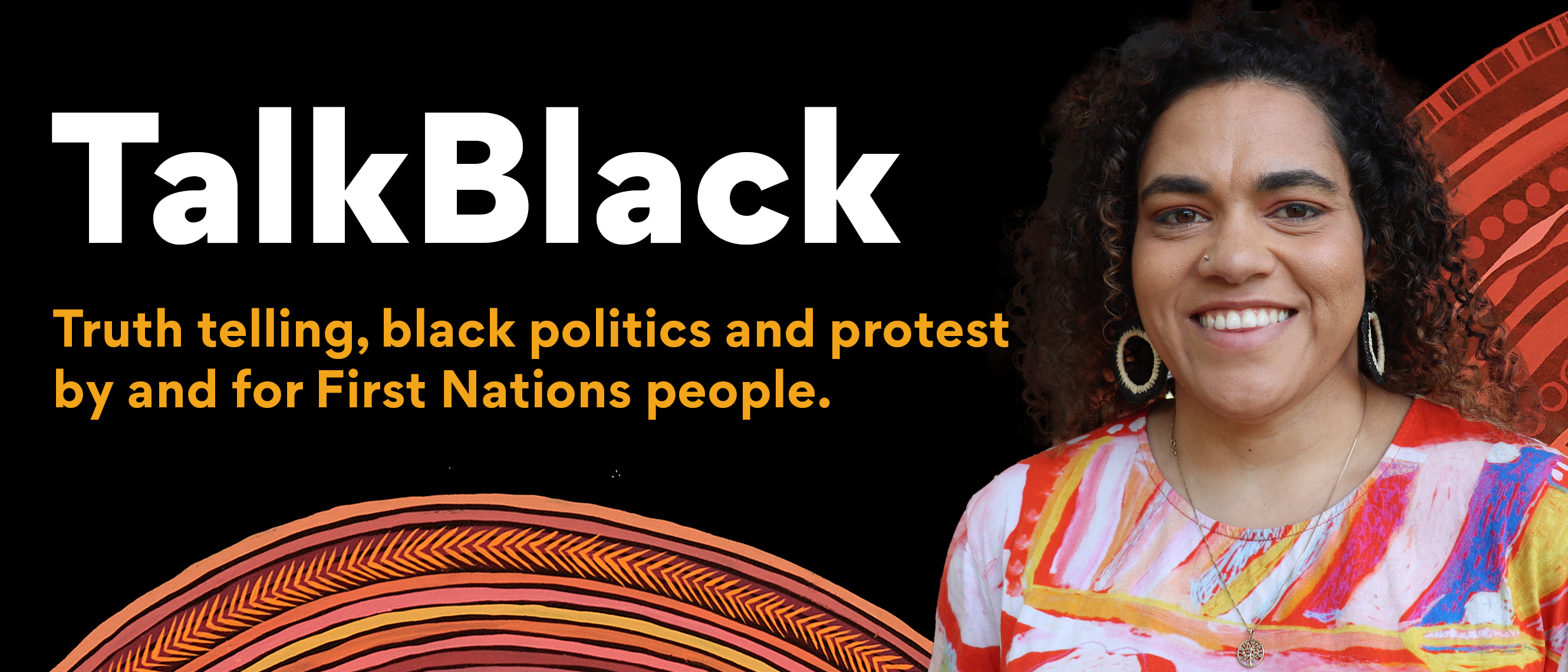 Listen to the podcast
Join Larissa and Edie in the first episode of the podcast. They yarn with Professor Chelsea Watego, exploring her book Another Day In the Colony, and the history of protest and January 26.